Yep.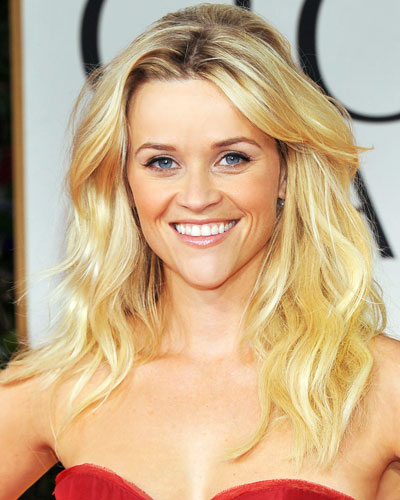 I have always wanted curly hair, wavy hair, hair with a natural bend.
I covet these loose, wavy, tossled locks.
Its done, undone, imperfect, perfectly beautiful, sexy, and sassy.
I need a little sassy going into my weekend! How about you?
Researching tips and tricks for this post led me to babble.com. (Don't you just love the name for that site? Who doesn't love to babble? Sounds so much more fun that 'talking', 'chatting', or 'gabbing' doesn't it? Maybe it's just me.) Babble promised me 25 Unique Ways to create Beachy Waves and they deliver! Here are a few of my easy-peasy favorites, but you can check out the whole list with the link above. You are sure to find a trick that works for you and your unique needs.
First up is an Overnight, No Heat Method. Sound too good to be true? I hope not! This one is on my list to try soon. Very, very soon.
Follow a complete step-by-step tutorial (complete with pictures of her glorious waves) on Pretty Gossip here. But, here is the cliffnotes version…
Before bed:
Wash your hair and let it air dry for a while. Use some curling cream if you like and smooth the strands out with your fingers.
Split hair into 2 even sections, right and left.
Take 1 section, twist it root to base pretty tightly if you can. Be sure that the inside of your hair is twisting too… think like a funnel or tornado. We want everthing to be nice and curly!
Once you have twisted both sides, bring to the crown of your head and clip making sure they are secure and in place.
Sleep.
Remove the clips and piece through the curls.
Voila!
As she says, go to bed like this…
And wake up like this…
*photos from PrettyGossip.com.
Lovely! Just lovely!
Another quick trick requires a little heat for all-day beachy waves. Grab that curling iron!
Love this step-by-step pictorial from www.camillestyles.com.
Doesn't she look just adorable? See full listing of instructions and details here.
And lastly, wanting a "barely there" wave for us shorter-haired gals? Love this video tutorial on The Small Things Blog. A great site with great tutorials! Follow this link for the video.
*photo from www.thesmallthingsblog.com.
I think she looks absolutely perfect!
So, how do you ride the wave? Any tips and tricks to share? Love to hear about them!
Have fun…
xoxoxo