I can almost hear the seasons beginning to change here in the deep South.
It's like an audible click.
My hydrangeas have withered and are dried up on the shrub living out its few last days of warmth and constant sunshine.
No longer do I hear the crack of the baseball bats, but instead the roars of the crowds at football games.
There is butternut squash again on the produce aisle at the grocery store.
Fall is coming! It's almost here!
And for fall 2013 beauty, there is a couple of trends to experiment and play with.
Style Trend #1:  Make them green with envy.
This season, it's all about the color green. We're talking teals, striking jade, evergreen, and even a lighter and more demure mint.
Not that the smoky eye could ever be "out", but simply updated in 2013 fall hues like jade, amber, sand, and dust.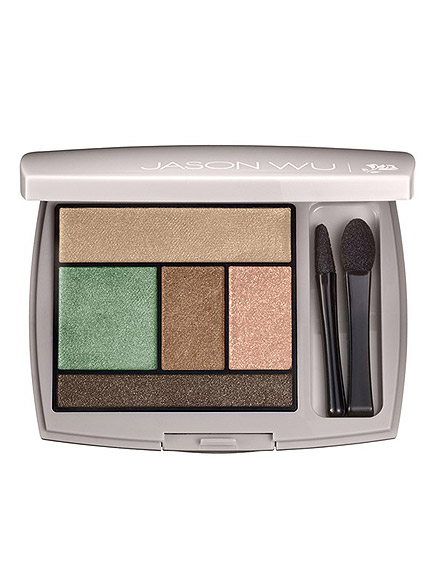 This eye shadow compact from Jason Wu (retails for $51) cleverly and effortlessly combines the stylists great aesthetic for fall's hottest hues. They are easily blendable with that bright green palette for pop and the metallic bronze perfect for lining.
Never forget to neglect showing off a new hue on your nails! It is one of the best ways to test out new trends. And hey, don't like it? It's also the easiest to remove.
I personally love this new color from Essie called Vested Interest and is described on their website as "a cool gray teal". I loved it, bought it, and road-tested it prior to recommending it here on this post.
What a sensational color! Very subdued and I received tons of compliments that week! You will too.
Style Trend #2: To the matte.
As much as I personally love the "just hopped out of the sun" dewy, fresh and bright glow our skin radiates throughout summertime, this fall is all about the flawless matte finish. For a superb matte finish, this product receives wild reviews and high praise!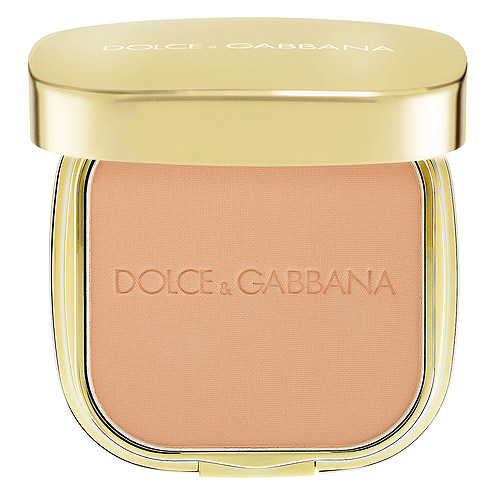 Dolce & Gabana Perfect Finish Powder Foundation for $59. Simply apply with a dry applicator (preferably with the provided applicator or a brush) for that soft, matte, finished look. But the best news? It's really lightweight! Ladies everywhere, rejoice!
Comes in 14 shades and can be found at sephora.com.
Matte finishes also very hot trend in the lip color world!
Introducing Urban Decay's Revolution Lipstick. Comes in 20 lovely shades, one I am certain that is perfect for you and your skin tone. The shades are ultra-lush, thick, with a matte finish and shine. My personal favorite shade is Jilted- a rich fuschia with blue undertones, but who could go wrong with a classic red or a muted rose?
Retails for $22 and can also be found online or in stores at Sephora.
Love that place!
Style Trend #3: Everything that glitters.
Oh, metallics!
How do I love thee? Let me count the ways!
There are simply too many reasons to count. Needless to say, metallics should be mixed in playfully with your fall beauty regimen somehow someway. And despite how you may feel, this trend can be worn by any skin tone at any age. You will be sure to put a sparkle in someone's eye.
Sephora Collect Long-lasting 12 Hour Liquid Eyeliner
For $12, this is a fabulous, amazing, outstanding product that I simply cannot say enough about. In fact, I use it every day. Every. Day. The shade I most enjoy for every day just so happens to be a metallic! It's Grey Black which is described as a "dark metallic chrome", but my newest fall color crush is the Navy Black- a dark metallic sapphire that would simply sing on your eye lids! There is also a gorgeous brown metallic with olive green undertones and a deep plummy purple hue perfect for us green-eyed girls out there!
Style Trend #4: The perfect arch.
Beautiful young actress Lily Collins has brought the full brows back!
Fall 2013 is full of brow tips. Everything from how to create the perfect arch to how to highlight those full brows with eye shadows.
Wasn't blessed with thick, full brows like Lily's? No fear!
NARS Brow Gel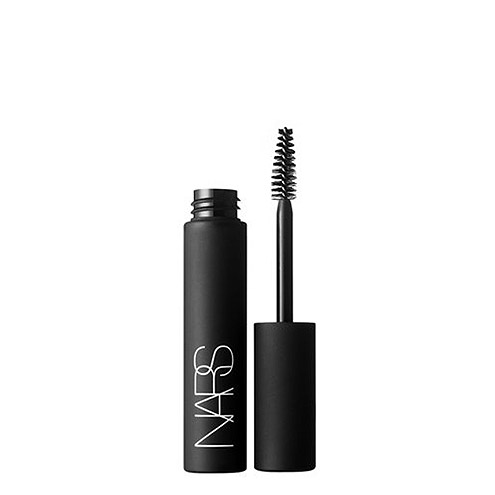 This magical clear gel instantly makes brows look and feel fuller, darker, and more defined. And since it is clear- no worrisome smudging! $22 from www.narscosmetics.com.
Wanting to keep your brows in perfect shape? This sweet little slanted Mini Tweezer from Tweezerman is perfect for those touch-ups on the go!
A few proper tweezing tips & Tricks from www.tweezerman.com:
"To ease tweezing, take a hot shower or use a warm washcloth to open pores. 
Tweeze in the direction of hair growth to avoid breakage. 
To close pores post tweezing, use cold water or a wash of astringent. 
Wait at least five minutes before applying make-up."
I hope these fun fall must-try trends make their way into your beauty regimen. I hope you have as much fun trying them as I have!
Stay beautiful (and trendy too)!
xoxo